National Therapy Dog Day: Olive's Story
Meet Olive.
Her Journey from a
Rescue

to

Therapy

Dog




In honor or National Therapy Dog Day, we want to share the story of Olive - one of our ambassadors and a certified therapy dog.
Therapy dogs are incredibly important. They can be used to help people control anxiety, regulate emotions and improve their overall mood. They are trained to provide comfort and affection to a variety of people, in a variety of different settings.
It really takes a special dog to take on this responsibility and role as a therapy dog. So today, we want to highlight one of our very own ambassadors - Olive - who has been working as a therapy dog for almost 10 years.
🎙️ Q&A with Hannah - Olive's owner
How did Olive become a therapy dog?
What does a typical day look like for Olive?
❝ Olive currently is a full-time facility therapy dog at a residential treatment center for teens with severe mental health conditions (debilitating anxiety and depression, trauma, hallucinations, suicidal thoughts, disordered eating patterns, behavioral disorders, developmental delays, and more). Olive goes to work Monday-Friday from 10am to 6:30pm. She spends her day with me and the other therapists on our campus, providing comfort, support with regulating emotions,  small moments of joy and modeling a variety of skills including patience. We usually start the mornings in meetings, which is Olive's time to love on our staff (nurses, direct care staff, teachers, therapists, administrators), and her afternoons are spent in individual therapy, group therapy and family therapy sessions. Olive also attends a weekly parent support group, to provide much needed affection to parents of the teens in residential. ❞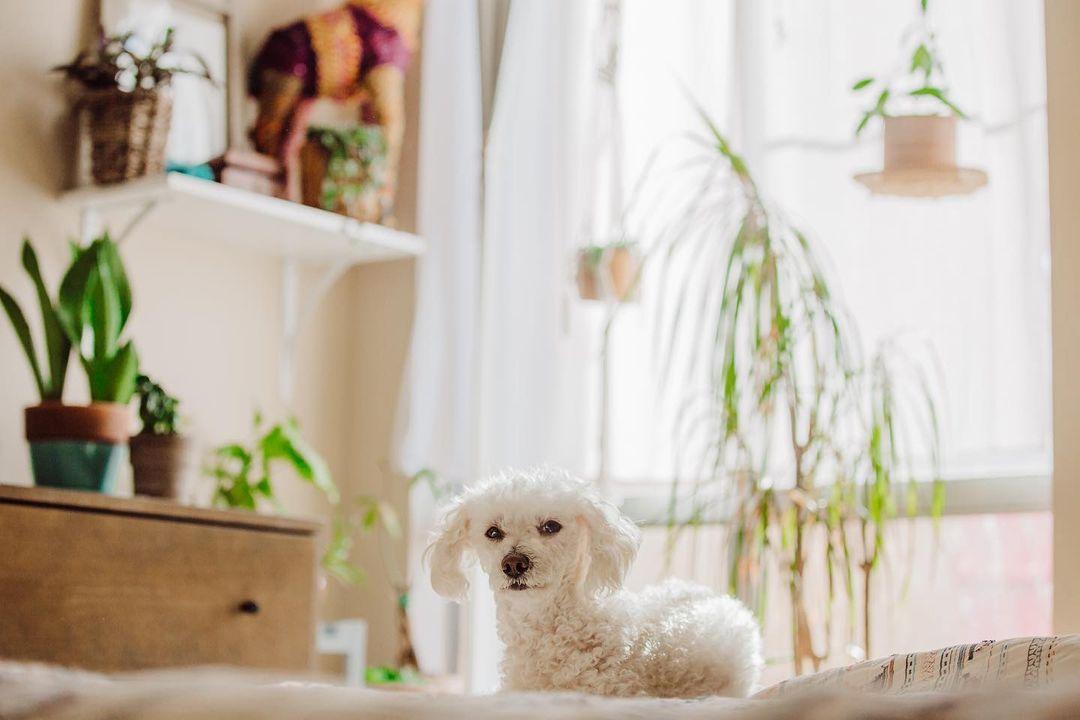 What does she do for exercise, nutrition, grooming, downtime and work? 
❝ Olive is nearly 12 years old, so we mostly stick to daily walks, weekend hiking, paddleboarding and bike rides in her basket. She eats a balanced high-protein diet with added supplements, such as fish oil, joint supports, and dehydrated meat. Even though she is in her senior years, she has no ongoing health concerns, which I partially attribute to her diet and ongoing activity. She is very active at work too, since our campus is over 20 acres big and she likes to take the teens for walks.  I have groomed Olive myself since her adoption nearly 10 years ago. I bought grooming blades and watched some YouTube videos; just don't look back at pictures of her that first year of self-grooming, whoops.  I got better with practice. ❞
What is her work-life balance? What does Olive do when she's not working?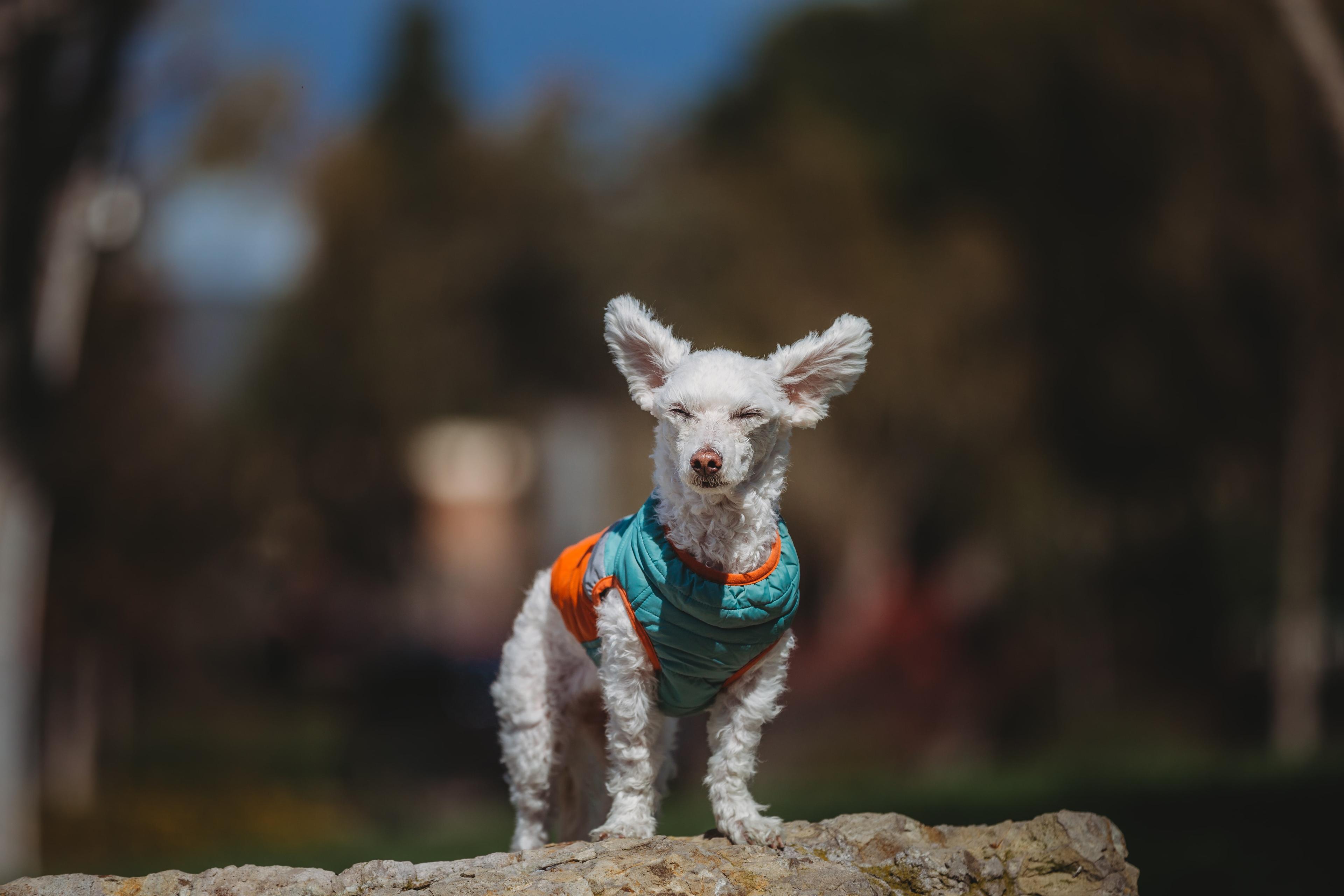 ❝ Olive loves napping; she will find a nice sunny spot and sleep for hours. She is also a big fan of playing with dog puzzles and with a lure toy. She is happy to be a lazy pup or adventure buddy. She is still very active and can often outlast me on hikes and walks. Because of her age, we always bring a backpack for her so she doesn't overexert herself. ❞
What are therapy dogs used for?
❝ Therapy Dogs are used in a variety of settings: schools, retirement community, memory care facilities, physical therapy centers, hospitals, and high-stress job sites (such as first responder therapy dogs), and to provide support in disaster relief areas, and more. ❞
➡ How are they utilized in different environments (ie. hospitals, schools, nursing homes, rehab centers, etc.) and what benefits might they provide in those different settings? 
❝ In general, therapy dogs provide all sorts of comfort, act as encouragement, improve wellbeing, and reduce anxiety, depression and pain. There have been several clinical trials regarding the use of therapy dogs in various forms of treatment and the statistics are all pretty amazing!  When Olive worked regularly in a children's hospital, her job was mostly to provide comfort to children who were undergoing treatment or long hospital stays. For example, she would snuggle in the bed with a child before going into surgery, or a medical practitioner may pretend to put a breathing mask on Olive, so it would make it less scary for the child to have their own.
When Olive worked in schools, her first regular therapy dog gig, she would provide support to clients by sitting with them at their desk to encourage work completion and focus, provide tactile stimulation to support anxiety reduction and to encourage kids who struggle with school to come regularly as motivation. At times, Olive also went into the community with her students who struggled with social skills and anxiety. Some therapy dogs go to schools to provide education to children about how to properly approach and interact with a dog (i.e. slowly, calmly and with asking).
In physical therapy or rehab centers, a therapy dog may support a patient in using fine or gross motor skills (i.e. the dog will chase a ball to encourage a patient to practice throwing and moving their body properly). Some larger therapy dogs in rehab programs are also trained to provide counterbalance (walking assistance). Having a dog in such a facility may improve the amount of exercise one does, which in turn may speed recovery time.
Olive is trained in Deep Pressure Stimulation (which is also referred to as deep pressure therapy), in which she provides constant pressure to a client by placing her body on a part of their body, such as their stomach or legs, to support nervous system relaxation. ❞
Why are therapy dogs important?
What are the emotional, mental, and physical benefits of therapy dogs? 
❝ In my experience people respond to animals in a vastly different way than they respond to other people. For example, a child that struggles with physical aggression towards humans may be gentle and loving towards a dog. Practicing and reinforcing positive skills, even towards an animal can help a child generalize those skills towards other humans. Dogs are also great at modeling patience, positive boundaries and how to enjoy the little moments in life. Therapy dogs encourage children and adults to try hard things, see joy in their worst moments of pain and provide hope and optimism when patients may not have it. ❞
What should people know about therapy dogs?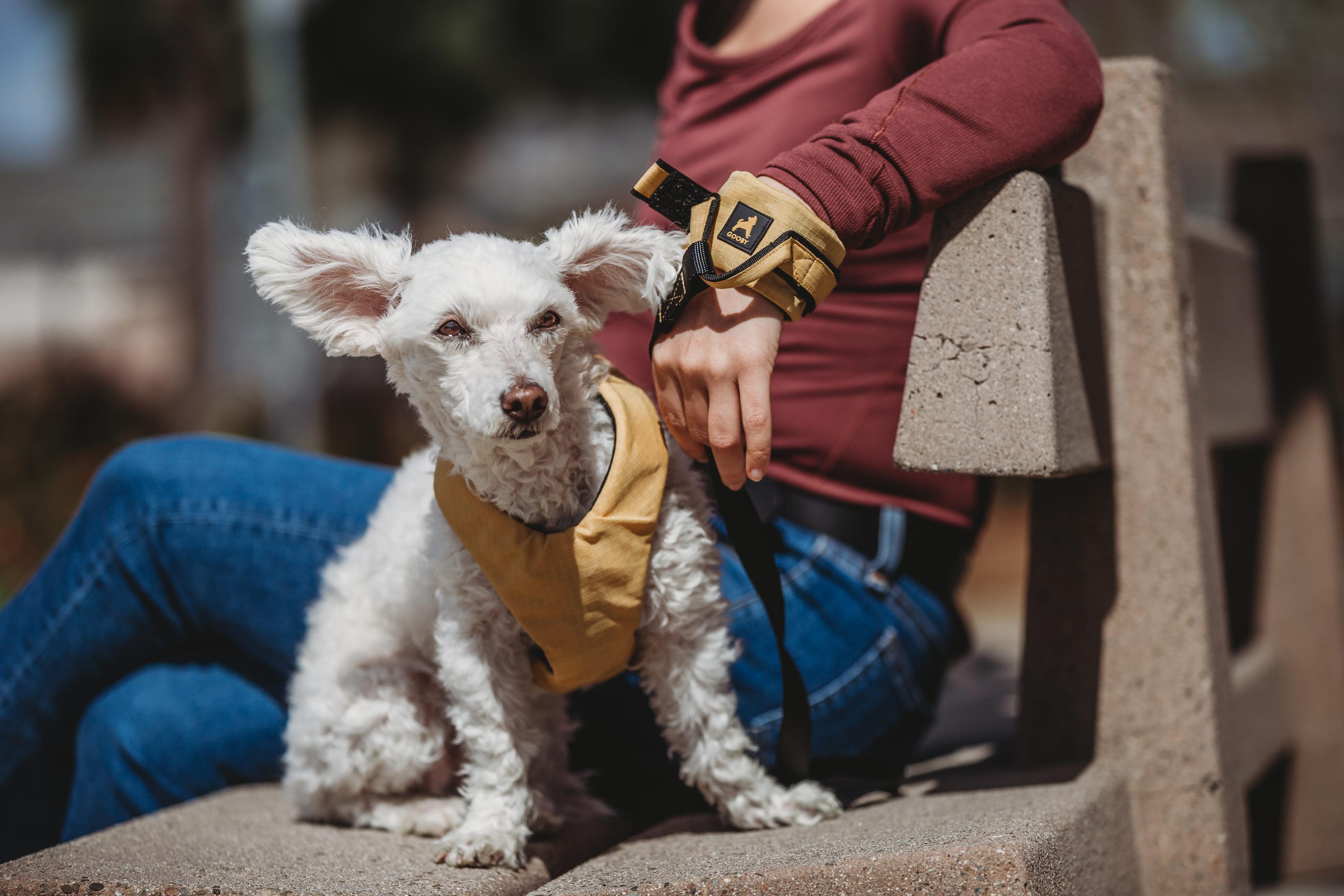 ❝ Therapy dogs are not service animals or emotional support animals. All three have vastly different roles. Therapy dogs are trained to provide comfort to a group of people, not one specific person. It's important for people to know the difference and respect each role for what it is. ❞
➡ Are there any breeds that are better suited to be therapy dogs? 
❝ Therapy dogs come in all breeds and sizes—it's more about the dogs' personality and training than what the dog looks like. In fact, some therapy animal agencies will also certify therapy horses, therapy cats and therapy rabbits! ❞
➡ What is Olive's personality like? What personality traits make her a great therapy dog? 
❝ Olive is very calm and intuitive. She knows when someone needs her. When she is in a large meeting of staff, she will always pick someone to sit with. Without us humans knowing that staff may be stressed, she can tell who needs her the most at that moment. I constantly hear this feedback from others when they are the "chosen one" that day. Olive has never been trained specifically to do that, it's part of her innate personality. Olive once even detected that one of her teen clients was about to have a seizure, despite never being trained for medical alerts. She was in a classroom full of children when she went over to this student and started whining at him. The kid appeared fine, sitting at his desk and doing classwork. The student reached down towards her and she licked his arm. She stayed sitting there for several minutes, whining every so often, when he began seizing and fell to the ground (he had a known seizure disorder and was fine).  Additionally, Olive has a fund of training that aids her natural abilities. She has been exposed to loud and startling noises (screaming, crying, alarms, medical equipment, items falling, etc). She also has solid commands (sit, stay, come, heal, etc.) that aid in her ability to do the work. Olive also knows lots of "fun" tricks that help her connect with her teens (roll rover, place, touch, up/under, play). ❞
How does a dog become a therapy dog?
What are the steps, time commitment, and methods used in training a therapy dog?
Are there certain requirements? 
❝ There are many therapy animal certification agencies that all have their own requirements, time commitments and steps to becoming a certified team. Generally, a dog and owner team starts with basic obedience. Once an owner feels the dog has been exposed to various settings, smells and experiences, and knows basic commands, and they wish to pursue becoming a certified therapy dog team, they reach out to one of these agencies. The agencies have staff who will complete a series of tests to ensure the dog is a proper fit for the work, including being touched all around their body by strangers, reactions to being without their owner, to loud noises, various distractions, and medical equipment. Once they deem the dog is appropriate, then the team will go on supervised visitation with an experienced handler or agency staff. Once the hours of supervised visitation are complete, the team will be able to complete therapeutic visitations to hospitals, schools, rehabilitation centers, etc.  Therapy dogs do not have public access rights, which means they are only permitted in public locations to which they have been invited.
Some facility therapy dogs may be owned and privately trained by their organization to complete specific work for the clients that organization serves. This is the case with one of the therapy dogs we work with, and because of this, that therapy dog is not permitted to have other therapy dog jobs in public. Since Olive has gone through the certification process, she is still permitted to do public visits outside the facility in which she currently works (although we don't as frequently anymore). ❞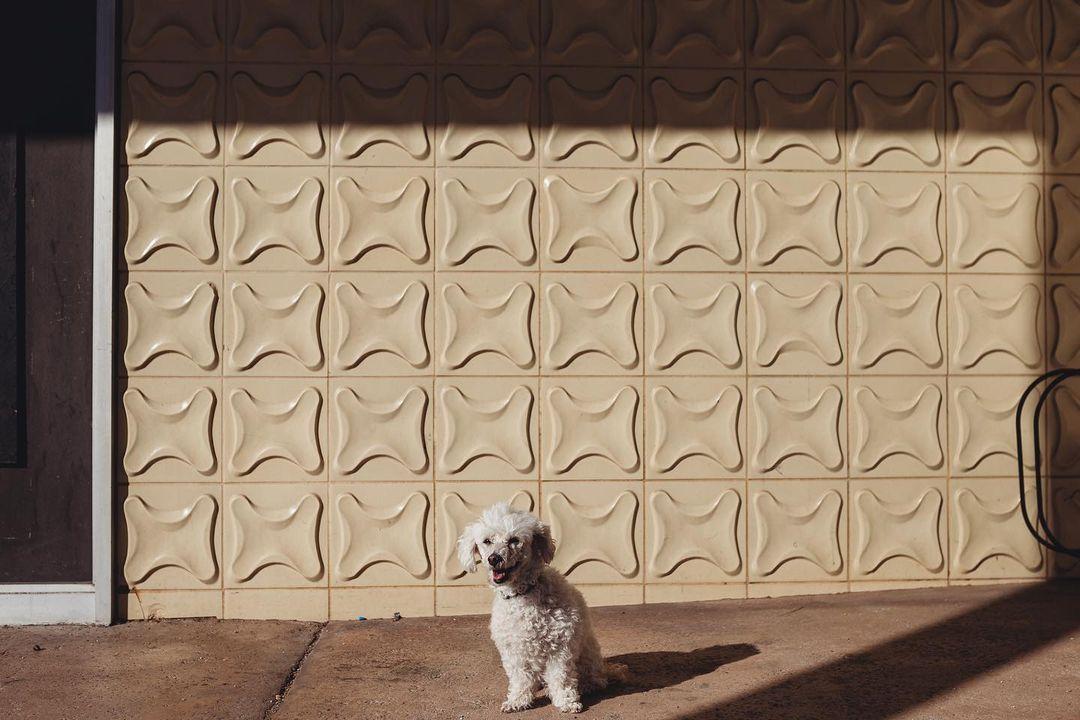 We hope you enjoyed this blog post. We certainly had a lot of fun and learned a lot from interviewing Hannah & Olive.
If you're interested, you can find Hannah & Olive on their instagram below.
⤵