Why Do Dogs Escape Out of Their Harnesses?
The Problem & Why Should You Care
"My dog is a furry Houdini that likes to escape out of its harness."
In our research, we read an article on Whole Dog Journal where a reader talked about their dog being able to get out of various harnesses/collars. The dog wasn't easily trainable and the owner was getting fearful that this behavior would become a real concern.

"My dog, Bear, has developed extreme cunning in getting out of whatever device I have on him – buckle collar, body harness (two different styles), Halti head halter – or any combination of these. The only time he was unable to free himself was when the buckle collar was too tight for safety or comfort. Bear's strategy appears to be to face me, pull backwards, and hop around on his back legs until he pops out of his restraint. Even with the belly band of his harness on tight, he managed to wiggle his elbows through it and pull out backwards.
Also, he's not easily trainable. He's smart enough, but he doesn't really care that much if he pleases us by doing what we say, and he's not well motivated by food. He's simply disobedient.
This is getting to be a real problem. Bear gets free so often that my son and I are almost afraid to walk him. As a result, he's not getting much exercise, and that makes his behavior worse. We've been lucky so far that he hasn't come to grief during his wild getaways, but we can't go on like this."
Some of these may be obvious, but your dog escaping can lead to these undesirable situations.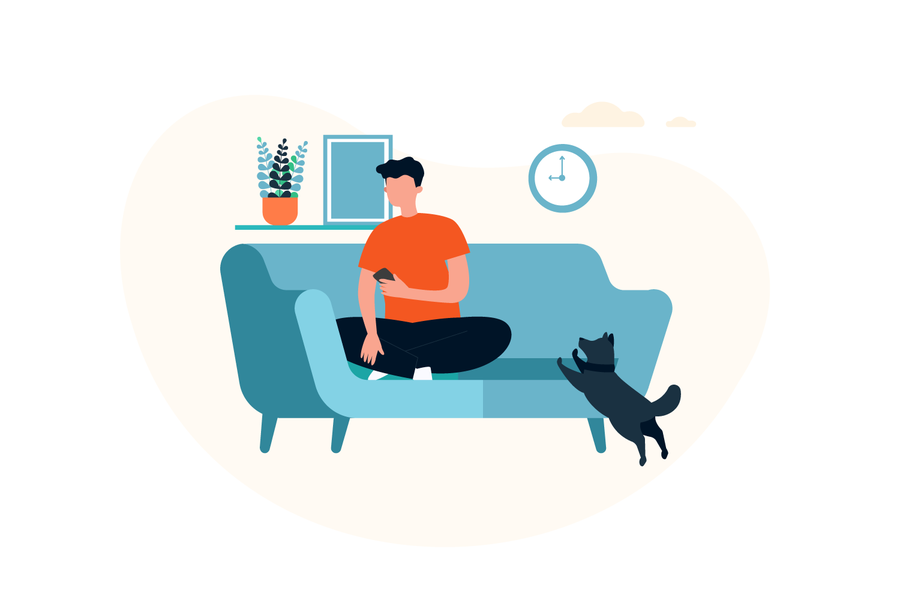 1. Diminishing quality of life and relationship between you and your dog
Your dog gets excited and wants to chase things like squirrels, birds, cars, and other dogs when they see them. This makes you afraid to take them on walks due to the fear of losing them if they escape.

As a result, you and your furry friend end up being indoors more often, which means they are not getting enough exercise. Some dogs are left alone in the backyard which could lead to even more interruptive behaviors.
Is Your Dog a High-Risk Houdini?
There's a good chance you have a furry Houdini if your dog is...
Our Solution
We didn't want this post to be too long. So we wrote The origin of  Gooby's Escape Free Harness Collection in another post that you can read by clicking below.
This article was a combination of all of the sources listed below: